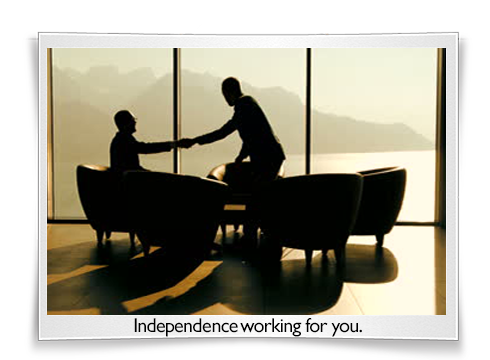 Axia Management is independent from any bank or financial institution. The firm is owned entirely and solely by the Partners.
They offer personalized, tailor-made advice to clients, focusing on the client's overall financial, professional and personal situation. Axia always provides their clients with overall asset allocation advice, based on the client's tolerance for risk and desire for return. Subsequently, specific investments are made for the client in the fields of bonds, equities, hedge funds and/or alternative investments.
Axia partners together have over a half-century of investing experience and are dedicated to doing the research necessary to find the best solution for their clients' investment needs. Client funds are held in top–quality institutions as well as other world financial centers. The account reporting is complete, frequent and transparent.
Axia Management SA is a member of Terraxis (organe de mediation) and affiliated with SO-FIT.